When it comes to home decoration, you must never forget to invest in rugs and carpets. Rugs create a comfortable, beautiful, and welcoming home. With the many styles of rugs in the market, you will get one that suits your decoration requirements.
One of the rugs that you must not miss in your home is a hallway runner. The hallway is the first space that guests will encounter as they enter your house. For this reason, you need to make it look lively. Many corridors may not have a space to place furniture items. To address this problem, you only need a beautiful hallway runner, and your hallway will not look empty anymore.
The following tips will help you find a suitable long hallway runner rug:
Measurement
It is advisable that you take the exact measurements for your hallway so that you can purchase a hallway runner that will perfectly fit. You may find designs and styles that you admire in a rug, but if it is not long enough to fit into your hallway, you will be wasting your money. Remember that you may find a long runner but not long enough to fit into your corridor. The best thing to do is define the minimum and maximum size so that as you shop, you know your range regarding size.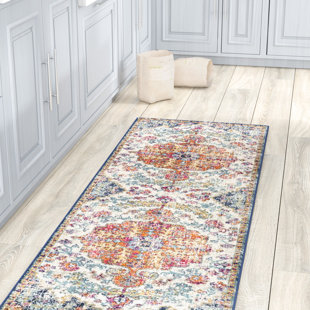 Style
Once you have the exact size, the next thing you need to do is to decide on what design you wish to buy. Many forms are ranging from traditional and rustic to minimalist or even traditional. You can choose those either with stripes or with geometrical patterns. Some may have plain colors, while others come in a mixture of colors or animal prints.
The style that you choose will depend on the already existing theme in your house. You do not want to buy a hallway runner rug that will clash with the living room area rug. You can shop for a style from magazines and catalogs. However, you must ensure that whichever style you choose will look nice in your home.
Also, when choosing a suitable style, first consider what theme or look you want to achieve. If you already know that you want a modern look or a country look, then, you stand a better position of choosing the best style of a hallway runner rug that will bring out that look.
Fabric
Choosing the fabric is also very important. The material will determine the cleaning method and how much wear the hallway runner will take. Some fabrics and dyes may fade faster than others may. Thus, you need to choose wisely. Some can be cleaned using the washing machine while others cannot. Paler fabrics show off dirt faster, but darker fabrics will hide the dirt for some time. Thus, you must consider all this when it comes to the hallway runner fabric.
Durability
The hallway is one of the areas that receive high traffic. This fact should direct you to purchase a hallway runner that can withstand the traffic without showing signs of wear and tear.
Buying a hallway runner is not a difficult task, especially if you take into account the guidelines listed above.